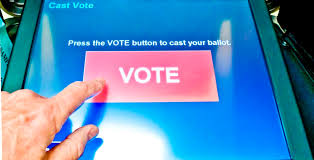 An online voting system is the future of school elections. Student elections are an incredible way to boost student morale, get your students involved in politics at a young age, and increase confidence and communication skills. However, student elections can be challenging to manage.
Here's how an online student voting system can make the process more manageable:
It's Simple to Nominate Candidates
Many schools reduce the number of candidates on the bullet to limit the amount of work. Unfortunately, this prevents talented students from putting themselves on the ballot list and reduces voting options.
However, a digital voting platform makes it far easier to add more candidates to your ballot list because you don't need to add them to a ballot paper. As a result, more students can participate in the election.
You Don't Need Ballot Boxes
Ballot boxes are a hassle for schools during student government elections.They can encourage corruption, and staff must watch the boxes constantly to prevent wrongdoings. However, one of the main benefits of a voting app for schools is removing ballot boxes.
The entire student election is online from the comfort of any device with internet access. As a result, there's no need to mess around with ballot boxes.
There's Less Paperwork
Not many people enjoy completing paperwork, but there's a lot of paperwork when you run traditional student elections. It's time-consuming and stressful for staff. Fortunately, voting software removes all paperwork.
By removing paperwork, your staff doesn't need to waste time designing and checking ballot papers to count the votes.
It Creates Fairer Elections
One of the biggest problems with elections—in any institution—is the threat of corruption. Unfortunately, school elections are sometimes no different. Teams of students may work together to change the results, especially if you have a traditional voting system.
However, it's considerably more challenging for students to mess with the election results when you use online voting software for schools.
The Process is Quicker
The student election process is far more efficient when you use online voting software for schools. There's nothing worse for teachers, parents, and volunteers than spending hours counting votes. In addition, the election preparation, including preparing ballots, hiring volunteers, and communicating with staff, can take hours and days.
However, your staff can spend their precious time on other things if you use online voting software for schools.
You'll Engage More Students
You should engage your children in how the school runs from an early age. It will also help them understand the broader world as they grow older. However, you're far more likely to engage your children when you use online voting software for schools.
You can use the software to track the results and keep the students excited. In addition, the children don't have to mess around with tedious paperwork; they can simply log in from any tablet or mobile phone.
Create the Best Student Elections Today
You no longer need to use an old-school school voting system. Voting4schools has a straightforward student council election to ensure you get the fairest election results. https://voting4schools.com/quote/ for more information.